Stop Looking, Start Living Today!
---
What do you enjoy most about apartment hunting? Many renters will tell you there's an air of excitement that comes with piling into the car on a lazy weekend to drive around town and see what the options are. Taking tours of each unit is fun, including exploring various amenities and imagining what it would be like to live there. Signing the lease on your new apartment is also a special day, as is move-in day! But as exciting as the search can be, it doesn't need to drag on. A lot of factors must be considered — location, size, floor plans, amenities, safety and security, lifestyle, and budget — and it's not always easy to find one place that checks all those boxes and more.
At Struga Management LLC in Denton, TX, we want you to stop looking and start living today! We have been treating Denton apartment renters like family for 20 years, and our array of studio and one and two-bedroom units are the standard for affordable apartment living. We offer something for everyone — whether you are a college student needing easy access to UNT or TWU, a professional who wants to be close to it all, or a family of four new to the area.
CHECK ON AVAILABILITY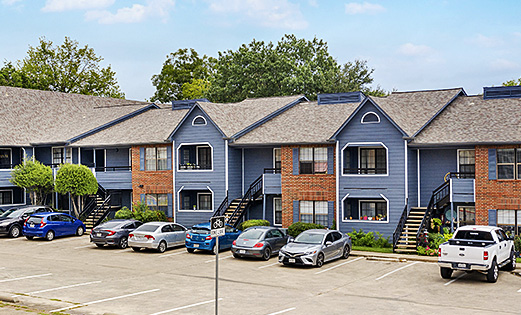 A few of the features and amenities you can enjoy at select properties/units include:
All or Partial Bills Paid
Easy Access to UNT/TWU
Washer & Dryer
Washer & Dryer Connections
On-site Laundry Facilities
Balconies
Outside Storage
Covered Parking
Walk-in Closets
Be a Struga resident today. You'll be glad you did!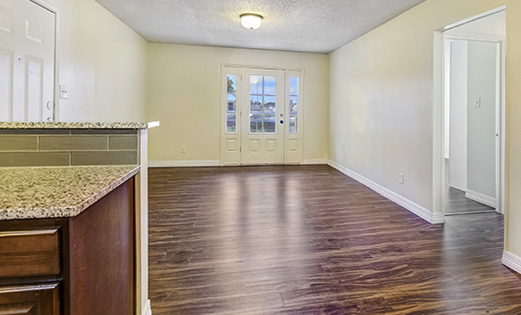 Many of our apartment renters live alone and don't need a lot of space. Others have roommates, family, or pets and demand a floor plan flexible enough to cater to everyone's needs without breaking the budget. Struga floor plans are thoughtfully designed and range from 442 to 954 square feet to meet everyone's needs.
Struga Management LLC manages 11 apartment complexes within a stone's throw of everything that makes Denton great, whether it be UNT, TWU, Denton ISD schools, shopping, restaurants, medical, police and fire, great views, or the allure of the city's vibrant nightlife. We also have sister properties in San Antonio (3).
Repairs and emergencies pop up from time to time no matter where you live. And it's during times like these that you deserve fast and responsive service. If you've got a leaky pipe, a broken window, a bathtub that won't drain, or your key won't work, our 24/7 maintenance service has your back.
"More Reasons to Live at a Struga Management Apartment"
We care about our residents — At our Struga Properties, you're not a number. Our leasing agents and maintenance personnel pride themselves on getting to know our residents and building relationships with them.
College students aren't the only ones smiling — Denton may be a college town, but our renters truly run the gamut. This includes serious students, individuals, professionals, and families.
There's nothing else like us — You can find another apartment complex that offers many of the same things we do. But the people who know us best say there's nothing like staying at a Struga property.
Budget-friendly living at its best — We have units in Denton that cost as little as $700 a month. Even our larger units are less than $1,000, and all offer all or partial bills paid.