Dominion Apts. - Denton, Texas
923/929 Sycamore St.
Denton, Texas  76201

Tenant pays electric

Washer and Dryer included

Walking distance to UNT

Pet friendly

LEASING OFFICE: 940-565-8413
Your new home in Denton awaits at Dominion Apartments. The Dominion community has 36 units and is the closest property we have to the UNT campus. One and two-bedroom units are available, and each comes with a washer and dryer included in the rent price. Recreational activities surround this beautiful community, including three parks within 7.4 miles of the facility. Dominion is a great place to live, study, and play.
CHECK ON AVAILABILITY
Available Floorplans:
1 bedroom, 1 bathroom 600 square feet
2 bedroom, 1 bathroom 935 square feet
University-Lofts-Apts-2-BR
---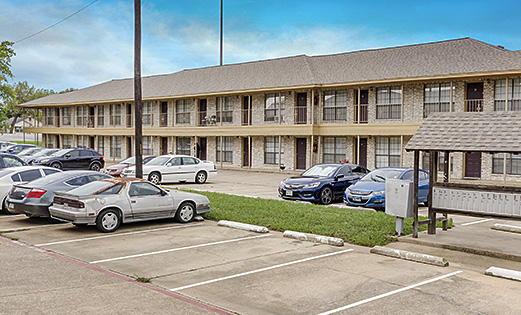 ---
Dominion - 600 Sq. Ft. - 1BR
Dominion - 935 Sq. Ft. - 2BR
"Helpful and quick to respond!"
"Struga Management is very helpful! If we came across any problems in our apartment, maintenance was very quick to respond. They are super friendly and understanding and I've never had any issues with them! Highly recommended!"
Stephanie S., Denton Resident